It's all about data.
We structure the complete data journey and unleash the full value of data using the latest technologies and solutions for the success of asset and investment managers.
Asset allocation, risk management, compliance, performance measurement, reporting – literally all processes in asset and investment management are based on data. The more reliable the data warehouse, the more informed are your investment decisions, the more insightful is investment controlling and the easier it is to meet all regulatory requirements.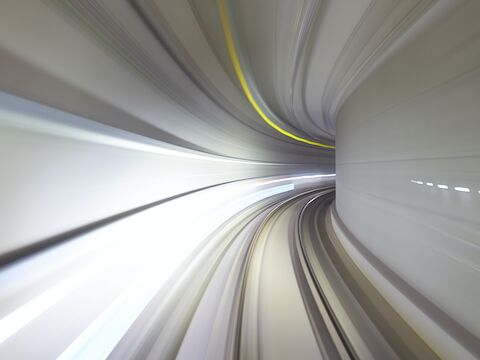 Everything from a single source.
With IDS, asset owners and asset managers have just one service provider to cover all their data needs. Our powerful platform ensures a smooth flow of data into investment processes: From logistics to data collection and validation to packaging and just-in-time delivery.
We support investment decisions across a broad spectrum of data analytics and generate all reports through a highly standardized process to aid investment performance analysis and ensure compliance with regulatory requirements for products and investors.
IDS Solutions
Strategic Data Management At Work
From Challenge to Solution: five one-stop services – centralized and data-based – for the investment industry from IDS.

Data Management
Gather relevant information to guide investment processes.
Stock prices, yield curves, spreads... new datasets are generated every second. But they are often incomplete, in various formats and from multiple source systems. How do you extract relevant information for investment processes? IDS Data Management collects, standardizes, validates and enriches raw data – always available right on time via the IDS service platform.

Data Analytics
Unleash the full potential of data with deep analytics.
Need to calculate yield curves for low-liquidity market segments? Risk modeling for complex derivatives? Or are you looking for peer group comparisons or attribution analyses for overlay mandates with basis point precision? To comply with complex specifications, fund management and controlling requires dynamic analysis methods. IDS Data Analytics is built on an open analysis architecture and 20+ years of experience with live processes.

Data Reporting
Monitor investment decisions and meet complex reporting requirements.
Complying with investment limits, monitoring regulatory capital requirements and assessing risks often involve multiple applications and different local system landscapes. This can result in data silos that lack a consolidated view. IDS Data Reporting uses overarching data layers and a proprietary infrastructure that generates all required output formats based on centrally stored data, resulting in significant savings of cost and time.

Product Regulation
UCIT KIIDs, PRIIP KIDs, EPTs, MiFID2 EMTs, ESG: process security for financial product providers.
Quickly identify specific information on highly regulated products and deliver it to customers in many local language versions? Controlling data, texts, analyses and formats requires complex administration. With IDS Product Regulation Services, this administrative burden is minimized. Proven solutions based on a certified infrastructure guarantee process reliability for all financial product providers.

Investor Regulation
Meet EU regulatory requirements for a wide range of institutional investor reports.
Whether it's monitoring own funds to comply with EU regulations and extensive reporting obligations or managing data-intensive production of multiple reports – IDS Investor Regulation produces all reports according to regulatory requirements such as Solvency II, SolvV, GroMikV, SA-CCR, EBA stress tests, VAG, DCPT/FVPT for successful fund distribution by banks, insurance companies and pension institutions. Our services range from data enrichment to timely delivery of all required reports.
References
Our clients trust in the support of IDS as a reliable partner with long-standing experience.
"IDS is a highly valued external partner for us: In addition to a high level of professional reliability and service readiness, we also maintain a trusting personal relationship with our contacts at IDS."

J. Bernhart, Head of Reporting - Metzler Asset Management GmbH

"For the data deliveries required under the Disclosure Regulation as of March 2021, IDS once again supported us with expertise and service-oriented engagement!"

Silke Masuda, Teamleader Marketing & Investor Services - Comgest Deutschland GmbH

"We have a trusting and reliable partnership with IDS that enables us to meet our customers' requirements in even greater detail."

Anna Heinz, Fund Data Reporting - Fidelity International, FIL Investment Services GmbH