Allianz Group publishes Sustainability Report 2020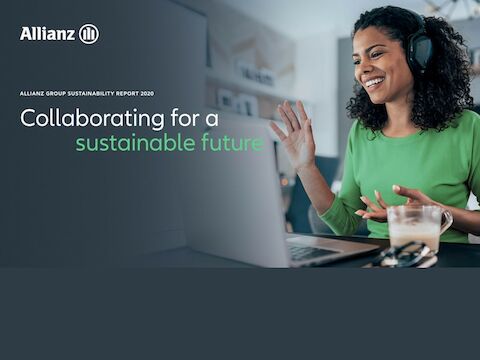 As one of the world's largest insurers and investors, Allianz is committed to limiting global warming and ensuring a fair transition to a low carbon future. The 20th Sustainability Report covers the period 01 January 2020 to 31 December 2020.
Climate-related financial disclosure
As part of its commitment to transparency on climate change, Allianz applies the recommendations of the TCFD to its corporate reporting.
IDS is proud to support Allianz with the climate-related financial disclosure by delivering portfolio carbon footprint analytics and by developing a dedicated first carbon stress test for the listed equity portfolio.
Read Allianz's climate-related financial disclosure, in section 05.

Carbon Stress Test
This year, Allianz publishes for the first time results of an approach to modelling carbon risks for its listed equity portfolio with a bottom-up approach. It shall complement top-down approaches such as those put forward by financial markets regulators. Allianz sees merit in this model which gives full transparency on methods and parameters, is easy to implement and gives a first understanding of evolution of potential climate impact on portfolio.
IDS contributed to the elaboration of the underlying methodology as well as assisted with the implementation, calculation and delivery of the results on which the evaluations are based. By providing these analyses, IDS is also supporting the portfolio decarbonization as an essential part of Allianz's climate strategies.
Allianz Group Sustainability Report 2020