Allianz and IDS launch campaign for ESG data management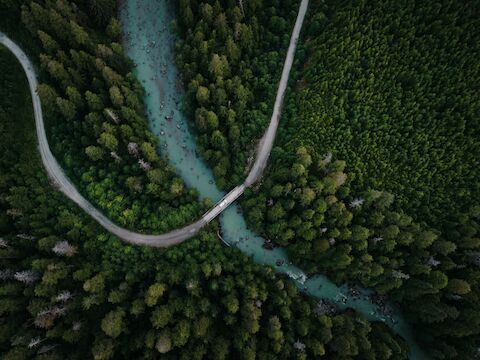 Munich / Frankfurt am Main, July 6, 2021. Just in time for its 20th anniversary, IDS is launching a service and information initiative on ESG data management together with the Allianz Group. The offering is being directed to asset owners and asset managers who want to use their data solution as a strategic competitive advantage and not only mapping regulatory obligations. "We help investment professionals to meet the high investor expectations for sustainable and climate-friendly investment products in the long run with a forward-looking ESG data strategy," says Christoph Plein, CEO of IDS GmbH - Analysis and Reporting Services (IDS).
At www.idsdata.com/solutions/esg, IDS shows how the ESG dimension can be successfully anchored in the investment processes of insurance companies, pension funds and banks with the help of valid data, analyses and reports. The focus is on a proven ESG data management solution that is already used in more than 2,500 investment products - including Allianz Investment Management (AIM), Europe's largest asset owner.
Through IDS' data solution, all obligations related to the Sustainable Finance Disclosure Regulation (SFDR) are safely fulfilled and future requirements are already thought of, whether it is the disclosure of taxonomies on individual product level or the reporting of PAI sustainability indicators. The flexible solution allows a view of the status of decarbonization at any time and provides the data-analytical basis for climate stress tests. This, by the way, not only for equities, but all asset classes including government bonds, real estate and alternative investments.
IDS pays special attention to an all-round service from data consolidation to the production of disclosure formats in all regulatory required templates as well as via audit-proof, automated processes. "Our claim is to relieve investment companies of all duties associated with ESG disclosure," emphasizes Wolfgang Dietl, member of the IDS management team. "Pure data tools are not sufficient for this; integrated solutions and service up to the last mile are required."
The website go-live will be accompanied by targeted social media activities. And: at the same time, the new corporate website of IDS - www.idsdata.com will be launched, offering a detailed look at the full range of IDS solutions and services. With around 4 trillion euros in assets under reporting in 30,000 portfolios, the Allianz subsidiary is one of the leading data managers for investment professionals.