Smart Managed Services for intelligent investment strategies - powered by Data Intelligence.
Data intelligence requires more than just databases, dashboards and clouds. IDS supports investment professionals with a flexible managed services approach based on more than 20 years of experience with global asset and investment managers.
We create a reliable basis for strategic and tactical portfolio decisions and help you keep an eye on the respective investment guidelines and regulatory requirements. With our smart data management tools and solutions, we meet the central challenges of the investment industry head on.
IDS Solutions
YOUR CHALLENGES. OUR CUSTOMIZED APPROACH.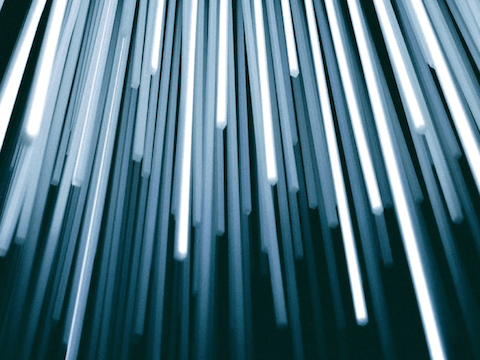 Data quality requires smart data management
We aggregate, validate, refine and link pertinent data sources to enable a transparent 360-degree view of all relevant informational dimensions for our clients' global investment decisions – from individual transactions to entire investment portfolios.
Whether determining strategic asset allocation or managing against a benchmark: the art of deriving timely information from data is key to investor success.
But because raw data comes from a wide variety of sources and is usually unstructured, the necessary data quality must first be created to permit valid analysis. This is exactly where smart data management from IDS comes in and reduces the complexity of the available data.
Our Golden Source is at the heart of our data pipeline – and the starting point for high-quality analysis and reporting processes. Our Quality Information System (QIS module) monitors the entire processing chain end-to-end and incorporates over 20 years of experience in ensuring profound data quality. With the help of robust financial technologies, unsurpassed industry expertise and a highly motivated, qualified team, we help investment professionals navigate confidently through the volatile, uncertain, complex and ambiguous "VUCA" matrix.
A perfect fit in our clients' ecosystems: Data-based solutions from IDS
Global or local? Short-term or long-term? Asset or investment management? No matter the perspective: IDS perfectly integrates Golden Source quality-assured data, analytics and reporting solutions into our clients' ecosystems.
Whether you are leveraging the full potential of IDS by seamlessly integrating our high-quality data sources into your company's enterprise data management systems or taking advantage of customized solutions: Flexibility counts!
We understand that the solution must fit the customer, and not the other way around. That's why the IDS approach is entirely geared to our clients' needs. They can use the full potential of strategic data management and customer-specific target formats via both classic managed services and hybrid value chains. Speaking of target formats: IDS clients regularly receive awards for the quality of their reporting.
We are also directly anchored in the investment infrastructure and development environments of our customers via transmission paths, for example via API. From this, we gain daily impulses for the further development of our solutions for customers both within and outside Allianz Group.
alpha, beta, data.
Value creation at IDS
Inspiring. Dedicated. Smart. That's how we unleash the power of data!
Agile design. Easy to use. Seamless interaction.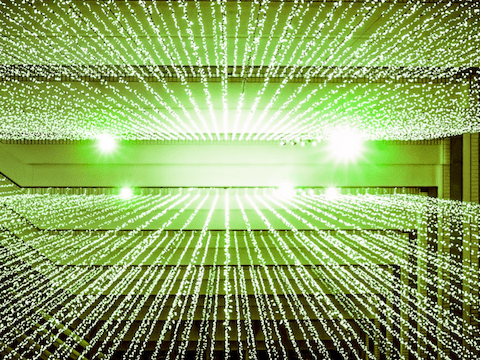 IDS stands for a solution and service-oriented approach that builds confidence among our clients:
Inspired by the close exchange with our customers, we work with agile methods for short development times and maximum data quality.
We are dedicated to solving our customers' challenges, backed by decades of know-how and the highest standards of consulting and service quality.
We integrate our services smartly and seamlessly into our customers' processes and architecture, relying on easily accessible applications that are available globally, at any time.
IDS – Inspiring. Dedicated. Smart. That's how we unleash the power of data!
Inspiring: Moving faster from idea to solution

At IDS, we extract ideas from technology and market trends and translate them into solutions for investment professionals.

To this end, data scientists, business analysts, automation and AI experts at IDS work closely with our clients. In dedicated development environments (sandboxes), separated from productive processes, new products and services, models and algorithms can be developed and tested via simulation models. This agile approach creates new system components – but also business models for simple, secure and cost-effective data access.

Dedicated: Going the extra mile for client success

As a development partner and data management service provider, IDS takes responsibility for trouble-free processes, seamless interaction and best data quality.

We deliver a high level of adaptability by ensuring simple and fast client access to our interlinked service offerings. The overriding goal of our agile process management is to solve our clients' individual and complex challenges in dealing with their data. Through the modular structure of our services, as well as our deep expertise, we ensure that they fully exploit the potential of their data.

Smart: Seamless integration into the ecosystem of our clients

IDS offers complete data production and logistics from the data source to operational use in the client's architecture.

How does the client maintain access to data as easily as possible? For access to all relevant data, IDS provides complete data production and logistics from data source to consumption - fitted into client architecture.
Facts and Figures
STRONG EXPERTISE. DRIVEN TEAM. GLOBAL NETWORK.
Since 2001, IDS has been a strategic data management partner for asset and investment managers, insurance companies and banks. Started as a spin-off from Allianz SE, IDS today provides services across virtually all asset classes.
20+ years
of expertise in financial industries
Investment expertise: IDS knows the buy side perspective from more than 20 years of experience. For new and upcoming requirements, whether market-driven or regulatory-driven, we develop best-in-class solutions and integrate them into our in-house, scalable platform.
Anytime, anywhere: IDS serves customers around the world, and our service platform receives data at any time from more than 700 sources, processes it continuously and provides the results on time – in local time, anywhere in the world.
300
employees from 40+ nations
Global team: Behind the development and operation of our service platform are more than 300 employees from more than 40 nations – data and business analysts, data engineers and developers.
Versatile data sources: We enrich your investment data – with investment master data, company data, ratings, sectors, prices, yield curves and much more. We can draw on a broad spectrum of sources and support different licensing models. We can also generate certain information ourselves as needed.
EUR 4000 bn
in assets under reporting
High performance: We process the investment data of global asset managers and asset owners using a high-performance IT infrastructure based on Oracle Exadata technology. This means that our services can be flexibly adapted to the needs of our clients at any time.
Scalable platform: In total, more than 30 thousand portfolios comprising at least 400 different instrument types and over EUR 4 trillion in assets under reporting are mapped via IDS platforms and services.
Comprehensive and flexible: Our services cover all common financial products - including real investments (infrastructure and real estate) – no matter which investment vehicle. We provide services for UCITS funds, AIFs, direct investments, overlay portfolios, funds of funds and everything with fund look-through requirements.
Strong setup: IDS is a wholly owned subsidiary of Allianz SE, one of the leading financial services providers worldwide. We are a reliable partner for customers inside and outside of Allianz Group, and we are committed to client proximity in Europe, Asia and North America.
Data Security
KEEPING CLIENT DATA SAFE
Any company like IDS that makes more than 230 million data points available every day across multiple platforms must maintain the highest standards of data security and governance.
Our information security management system and the processes for ensuring information security are certified to the recognized ISO 27001 standard and are audited annually by independent auditors.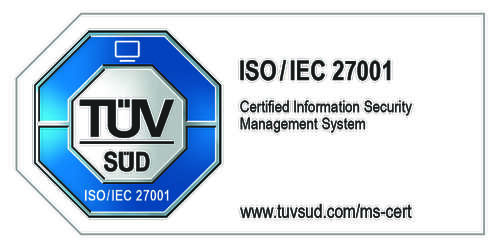 IDS keeps client information safe and secure
Governance and Organization

Ensures integration of the information security management system into IDS' processes with sufficient resources and a commitment to continual improvement.

Access Control

Ensures authorized user access and prevents unauthorized access to systems and services by utilizing industry best practices for identity and access management.

Physical and Environmental Security

Prevents unauthorized physical access, damage to or interference with customer data and information processing facilities as well as reducing risks from environmental threats and hazards.

Supplier Management

Ensures customer data security when utilizing external suppliers, maintaining a high level of security and service as well as regularly monitoring and review of supplier security compliance.

Awareness and Human Resources Security

Ensures employees are aware of current cyber risks and understand their responsibilities in the context of information security. Regular interactive security awareness measures ensure constant exposure to current threats and risks.

System Development and Maintenance

Ensures information security as an integral component across the entire lifecycle of all IDS system development and maintenance processes. This includes regular external reviews as well as pre-defined quality gates ensuring a consistently high level of information security control.

Incident Management

Ensures a consistent and effective approach for managing information security incidents, events and weaknesses. All IDS IT assets are monitored 24/7 by a dedicated Security Operations Center ensuring early detection and effective handling of cyber risks.
History
Starting from a small innovative start-up, IDS has developed to an experienced service provider that realizes the full potential of your data – worldwide, agile and reliable.
Since 2020

Driving the future

An important decision has been made for the future of IDS and our clients: Our services will gradually be lifted onto a completely new platform. This investment program, which is scheduled to last several years, aims to establish even more flexibility and control options for our clients in the data flow process along the entire value chain with the help of the best-in-class technology. Our aim is to create a completely new experience for customers in terms of the transparency and control of their data so they can benefit sustainably from the idea expressed in our motto: "alpha, beta, data".

2015-2020

Standardized processes - innovative solutions

This period began the phase of organizational upscaling: IDS put together an even stronger range of products and expertise, further increasing efficiency for clients. We invested in a highly scalable platform operation as well as standardizing all customer-relevant processes using artificial intelligence and other cutting-edge technologies. This enabled investment professionals to respond even more rapidly and flexibly to new market and regulatory demands.

2010-2015

Broader customer base - expanded platform

The financial market crisis changed the way investment professionals had to approach their work. IDS was massively challenged in this time, but the flexibility and robustness of the IDS platform paid off once again. The offering was opened up to customers outside of Allianz Group. The field of regulatory reporting was also to be expanded sustainably. With the growth in managed investment types and assets under reporting, data management became more automated – and the number of employees increased to more than 300.

2004-2009

Managed services for every investment horizon

The Allianz Group was in the process of centralizing strategic capital investment in a separate unit. This required a data link to bridge central input and local perspective. From this point on, the global portfolio could be viewed worldwide at any time. IDS received this mandate and thus took a decisive step toward globalizing its services. The integration of systems on the company's own data platform expanded the range of services, alongside the development of special tools. At the same time, harmonization of the asset management units was carried out with the help of IDS, leading to the establishment of the second company location in Frankfurt. The IDS platform played no small part in ensuring that the subprime crisis could be countered in time. The number of employees increased to 200 during this period.

2001-2003

Founding years: From the idea to the company

Early on, Allianz Group identified strategic data management as a crucial success factor. So, it was only natural to create a dedicated service provider in this area. This potent idea led to the foundation of the subsidiary, IDS GmbH – Analysis and Reporting Services, with initially 50 employees. Even during the project phase, IDS proved that it was well up to the task of creating the crucial transparency in the Allianz global portfolio to cope with the dotcom bubble. Founded at exactly the right time, IDS supported Allianz in its M&A activities throughout the early 2000s and laid the foundation for the Golden Source by developing its own data platform.
IDS Management Team
EXPERIENCED. CLIENT-CENTRIC. TRUSTED PARTNERS.
IDS GmbH – Analysis and Reporting Services (IDS) unlocks the value of data for the global investment industry: We validate, refine and link data from a wide variety of sources and make it available for mission-critical processes covering all investment strategies and products – instantly, worldwide and at any time.
Fund management companies, insurance companies, banks and pension funds can use IDS to access a flexibly scalable data platform, complete with all necessary analyses and reports in the desired format. Our clients focus on their investment goals and we provide them with the data and information they need to achieve them – more than 300 employees from 40+ nations are committed to providing full innovative power and service quality every day. As a 100% subsidiary of Allianz SE, IDS has stood for stability, reliability and certified security in the handling of our clients' data since 2001.
Dr. Christoph Plein, Chairman of the Management Board
"Realizing the full potential of data requires three things: strong expertise, strong platform, strong services."
Since 2020, Dr. Christoph Plein has headed the company IDS GmbH – Analysis and Reporting Services (IDS) as Chief Executive Officer. Joining Allianz in 2001, Dr. Christoph Plein has held various management positions within the Group. He holds a Ph.D. in business administration and is a member of the Investment Management Board of Allianz Investment Management (AIM) SE, where he has served as Regional Chief Investment Officer since 2011.
Dr. Wolfgang Dietl, Managing Director
"Data is the lifeblood of professional investment solutions - for every investment horizon."
Since 2010, Dr. Wolfgang Dietl has been Managing Director of IDS GmbH – Analysis and Reporting Services, where he has worked since the company was founded in 2001. Dr. Dietl holds a doctorate in business administration and previously worked in the investment information systems department of Allianz Lebensversicherungs AG as well as in the investment reporting department of a private asset management company, where he developed performance measurement software and other automated tools.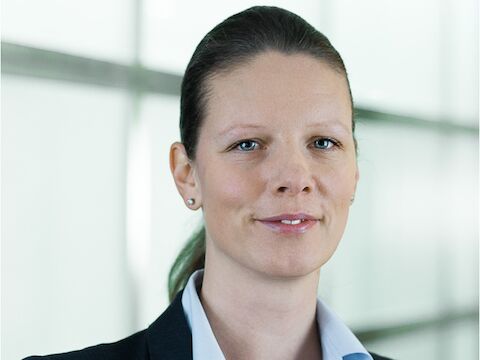 Tatjana Ehrlich, Managing Director
"From data acquisition to reporting - IDS delivers full value for intelligent data management."
Tatjana Ehrlich has been Managing Director of IDS GmbH – Analysis and Reporting Services (IDS) since 2015. Previously, she was responsible for Information & Process Engineering as well as for the management and further development of the IDS IT platform. A graduate in computer science, she has been an IDS employee from the very beginning, before which she worked as a senior consultant in the IT industry.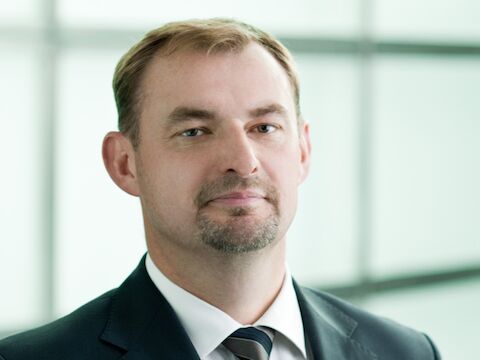 Holger Haun, Member of the Management Board
"Seamless integration of data streams into investment processes is the key competitive advantage in asset and investment management."
Holger Haun has been a member of the Management Board of IDS GmbH – Analysis and Reporting Services since 2001. From 1993 to 2001, the computer scientist held various positions and project roles in the finance and IT divisions of Allianz SE, Allianz Asset Management and Allianz Lebensversicherungs AG.
Dr. Ulrich Raber, Member of the Management Board
"Making aggregated and refined data available in daily operations is the core requirement of integrated data management."
Dr. Ulrich Raber has been a member of the Management Board of IDS GmbH – Analysis and Reporting Services since 2015 and is responsible for the Asset Manager Client Solutions division. Dr. Raber, who holds a Ph.D. in business mathematics, has been with IDS since 2001 and played a key role in developing our risk analysis services for international asset management clients.
IDS supports asset managers and owners in refining, structuring and packaging data from various sources around the globe. To provide our clients with the collective data intelligence needed for day-to-day investment decisions and reporting, we create a consolidated, automated data lake of custom-fit encoded data ready for operational use.